**Volunteers needed**
Ways to help at the Keizer Heritage Museum:
Dust & vacuum
Organize exhibits
Make display labels
Graphic design for exhibits
Transcription of documents
Museum host/docent (open & close for visitors)
Create videos
Interview / video people
Special event hosts
Research projects
Move or hang items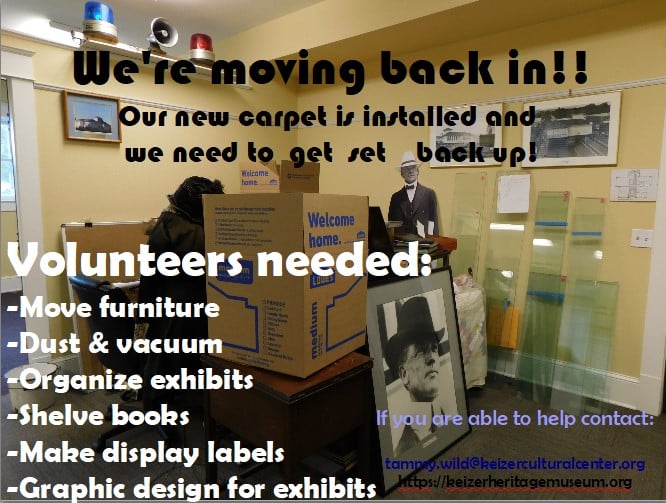 We hope to re-open the museum in September 2021!
Thanks for your patience during this Covid season!!
If you can to help, contact:
[email protected]
Video with more about the Keizer Heritage Museum

https://keizerheritagemuseum.org
The Keizer Heritage Foundation and museum have worked since 1988 to preserve and showcase the history of the community of Keizer, Oregon. Located in the old Keizer School at 980 Chemawa Road NE.
Images of the Keizer Heritage Museum: https://www.facebook.com/media/set?vanity=KeizerHistory&set=a.241375036040928